I am a Licensed Clinical Social Worker with over 20 years of experience in the counseling field. I have worked with culturally diverse populations in a variety of settings to support with concerns related to depression, anxiety, trauma, substance abuse, and other life challenges.
I utilize a strength-based, and client centered approach to the therapeutic process, incorporating personal strengths and direction from the person receiving support. I incorporate Cognitive Behavioral Therapy, Motivational Interviewing, EMDR, Mindfulness and Solution Focused modalities to support the overall needs and goals of the individual.
I have experience with adolescent, adult and family focused services. I am also very passionate about the integration of intersectional, cultural elements into our work, including the acknowledgement of environmental and societal elements that impact an individual's experience of the world. I believe in the inherent worth of all people and supporting a judgement free space to explore the many intersecting parts of a person's life to support overall wellness.
I am a Substance Use Disorder Certified Counselor IV – Clinical Supervisor (SUDCC IV-CS), experienced in individual and group work related to substance use.
BBS 82542
Specialties:
Culturally aware therapeutic interventions

EMDR trained

Trauma and grief

Substance abuse

Foster youth

Urban/Underserved populations

Solution Focused

Pagan friendly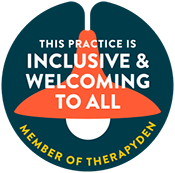 https://www.inclusivetherapists.com/united-states/pleasant-hill/therapy/crystal-blanton
https://www.therapyden.com/therapist/crystal-blanton-pleasant-hill-ca